Posted on
By Alex Carbonell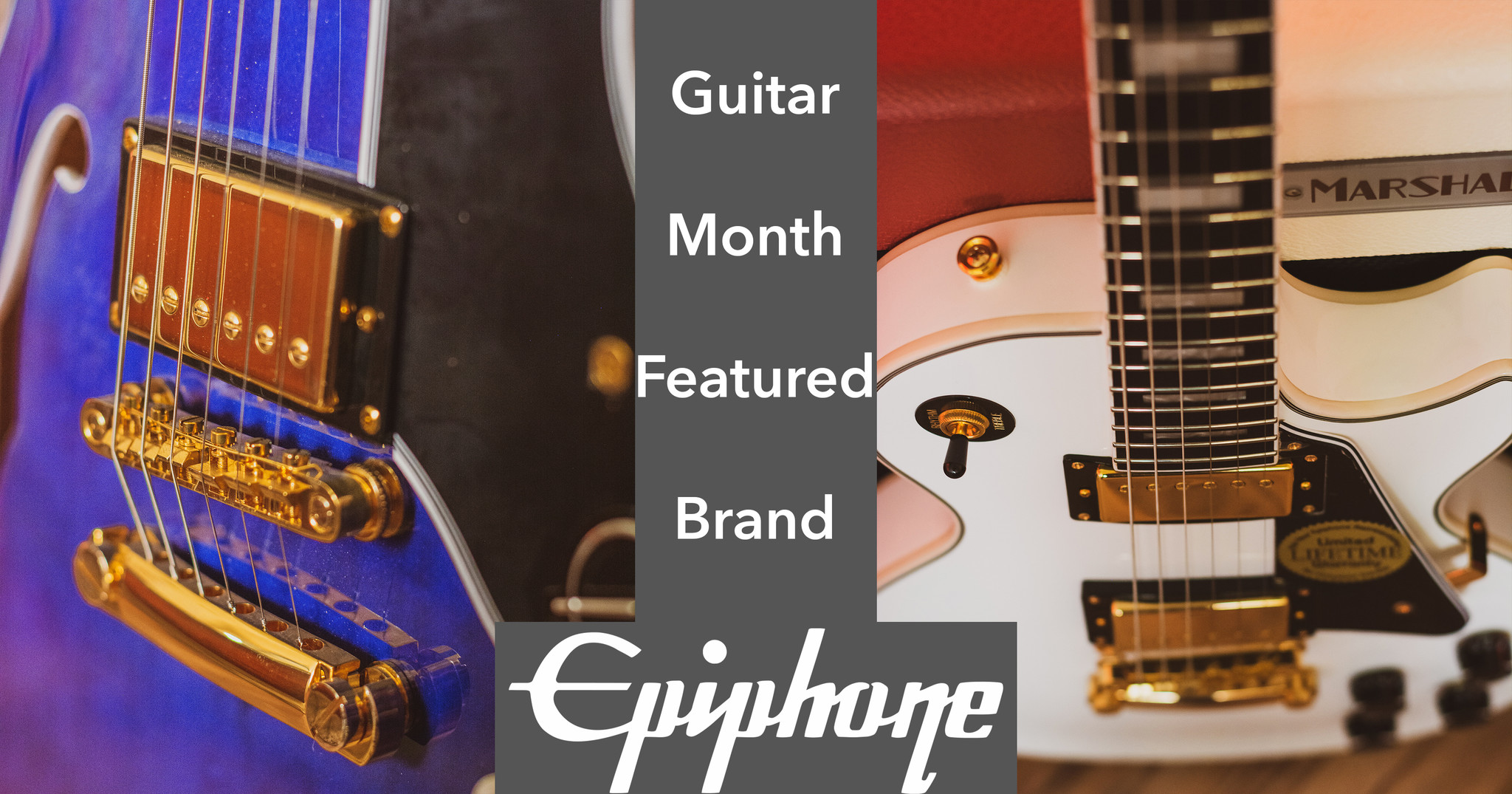 Epiphone sets the standard for affordable quality guitars. With most of their models being in the $149.99 to $599.99 price range, they offer a variety of options for all budgets. They are parented by Gibson USA and continue to make an excellent alternative for a Gibson. Whether you are looking for a guitar to learn on or to shred on, Epiphone has you covered. 
The Epiphone Les Paul Custom PRO
is a killer guitar to play on any gig or to learn on. With a Graphtech nut, the guitar stays in tune extremely well. Some other features include vintage voiced pickups and coil-splitting capabilities. I love a guitar that stays in tune and sounds great. I play a lot of gigs that require country music and rock. Between the phase switch and the split coils, I could play this guitar all night long. In addition to all of the great player stuff, the guitar just looks killer. It's double bound like the custom shop Gibson Les Paul Customs and the gold hardware makes for some absolutely delicious eye candy.
Another great guitar from Epiphone is the
Sheraton
. One of the more famous models, used by countless pros. This one, in particular, has an absolutely gorgeous blue finish. It's a very deep blue but the grain of the wood still shows through. The back of the neck has two sleek black lines running from the body to the top of the headstock and it really ties the whole thing together. It even has 5-ply binding!! I love semi-hollow guitars but sometimes they are feedback prone. The Sheraton has a block running through the center of the guitar that drastically reduces feedback, making this guitar really standout for use on a gig. The block doesn't affect the sound at all, so it sounds just like it should. 
Really all of the Epiphones are made well and can withstand the test of time. If you're looking for a killer guitar without busting the bank, this is the way. If you have any questions, feel free to contact me at Alex@SimsMusic.com!