Posted on
By Bill Blackwelder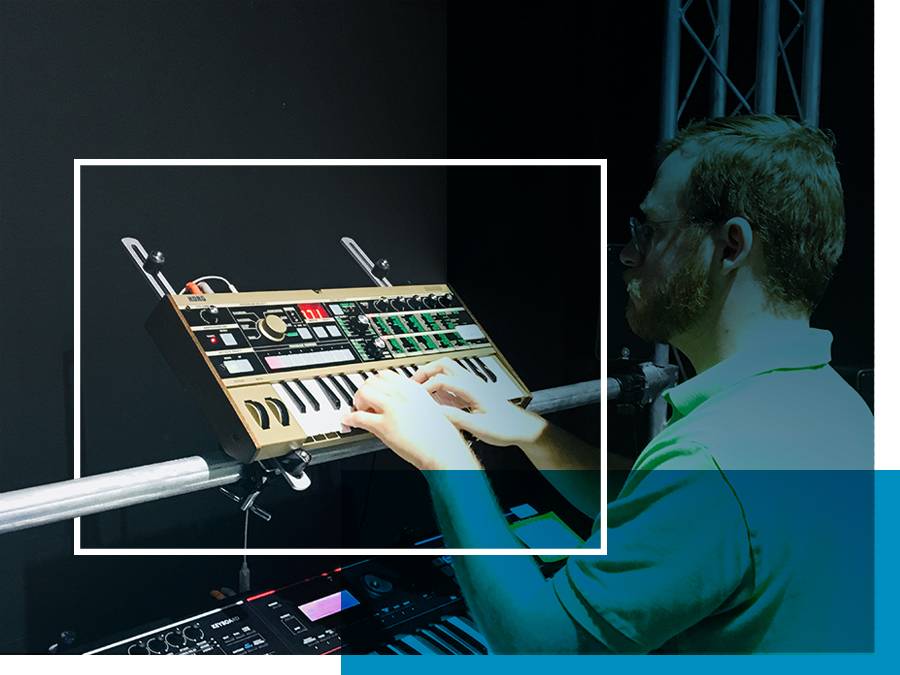 The world of electronic music has always had an air of intrigue; synthesizers in their own right have the power to bewitch and entrance us with their other-worldly tones, myself included. The little beast that sparked my love for these strange machines was the Korg MicroKORG.
Since its inception in 2002, the dual oscillator MicroKORG has established itself as a major contender in the world of synthesis. I love this instrument mainly because it lends itself in both appearance and sound to classic analog synthesizers of the past. While the MicroKORG can imitate true analog synths, its tone generator is completely digital, implementing analog modelling technology. While voltage controlled oscillators of early synthesizers have an endearing sound and slight drift in intonation, you don't have to worry about your MicroKORG going out of tune during a live show. This digital technology is fully capable of producing fat basses, slow pulsing strings, and with a cutting filter and two rapid envelopes, Keith Emerson style leads will impress any audience!
I love the easy programming that this board offers. Everything is accessed via the front panel and four knobs. An extensive parameter lists printed on the front panel real time editing lets you change your sound as much as you like before saving to memory. The instrument has 164 presets and all can be edited to your liking and saved.
Another feature of the board that had me totally sold was the fully programmable arpeggiator. Many different patterns can be programmed from up and down, down, up, random, and can be synced via MIDI. This feature alone can be used as a springboard to jump start compositions.
All in all the MicroKORG is a wonderful synthesizer for players and programmers of all levels. I have been highly satisfied with mine and use it quite often in conjunction with my other synthesizers. Try it and you won't regret it!