Use SEZZLE to Split Your Purchase into 4 Interest Free Payments!
Login
Log in if you have an account
Register
Having an account with us will allow you to check out faster in the future, store multiple addresses, view and track your orders in your account, and more.
Create an account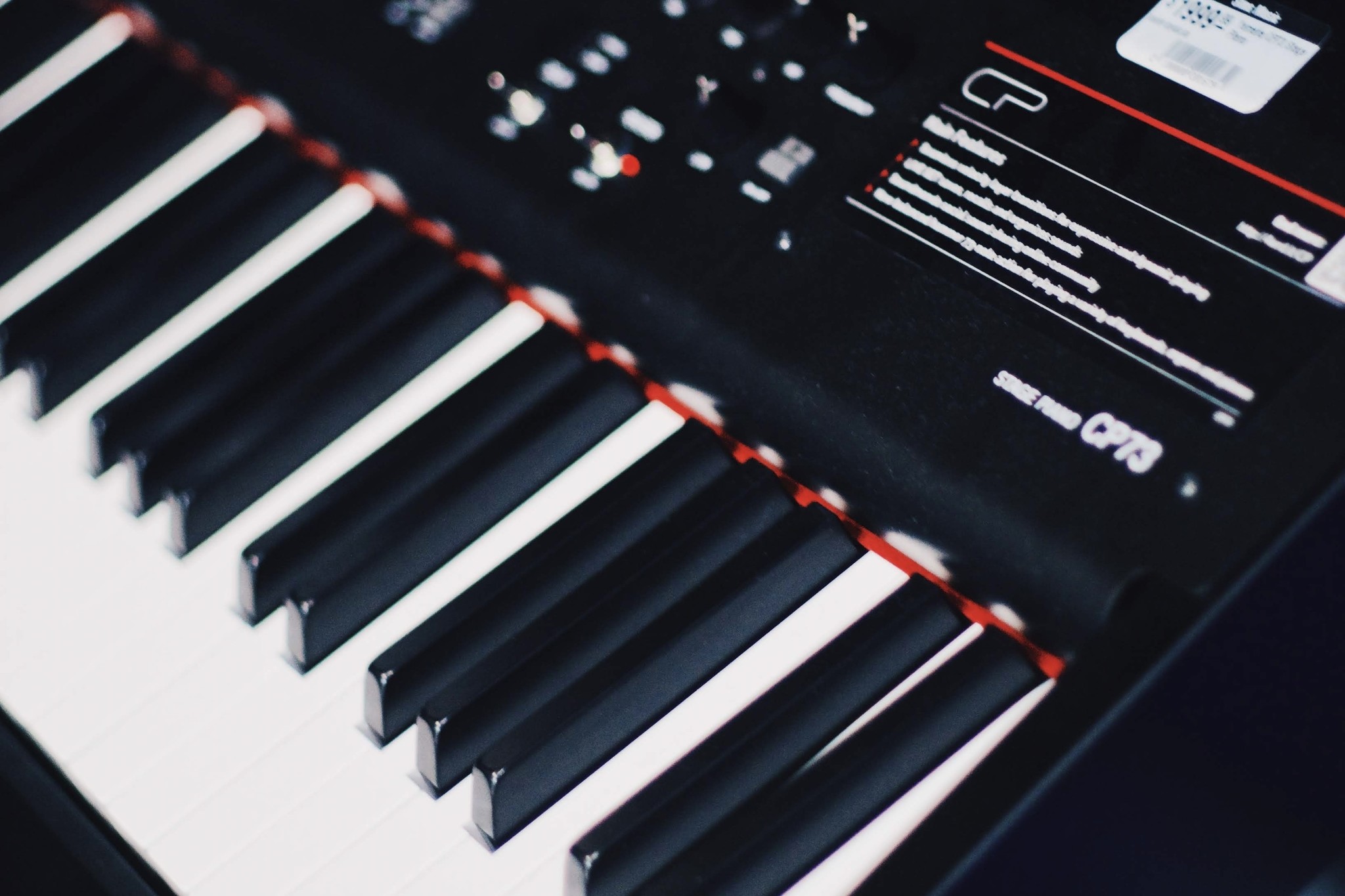 Yamaha's newest line of stage pianos includes the CP73 and CP88. These instruments are no exception to Yamaha's product offering of fine pianos. Although it is completely digital in nature, you would never believe the sound you're hearing was a sample of a CFX Grand Piano and not the real thing!
The design of the new CP is incredibly simple and intuitive. The top panel interface is laden with knobs, buttons, and switches for easy access to every sound and effect. The power is literally at your fingertips to have complete control of your sound. Each section of the CP can be turned on or off for either solo voicing or easy layering of sections. 
The various sections of the CP are as follows. The first section is the Piano section. This section features four categories of piano voices. The Grand Piano section contains five wonderful piano voices. The second section, Upright Piano, contains two voices. The third, CP Piano, contains two voices, and lastly, the Layered Piano section contains two layered voices. They are layered with piano and strings and piano layered with a synth pad. The entire Piano section features a damper resonance function that can be turned on or off, as well as compression, distortion, drive and chorus effects that can be turned on or off as well as have the depth of each controlled manually. 
The next section of voices on the CP, E. Piano, is where the new CP truly shines! With a variety of sparkly electric piano voices, you're sure to stand out in the mix in the very best of ways. The categories in this section are "RD" which contains five Rhodes voices, "WR" which contains three Wurlitzer voices, "CLV" which contains three Clavinet voices, and finally my favorite, "DX" with six DX7 electric piano voices. This section has a few more effects on board, all of which can be adjusted at your fingertips. The first set of effects include Pan, Tremolo, a Ring Modulator for making metallic, percussive type changes to a sound, two Wahs and a Compressor. The next set of effects include two choruses, a flanger, and three phasers. There is also an overdrive that can be on or off. 
The last section of voices, "Sub", features auxiliary voices that are great for layering or playing on their own. The first category "Pad/Strings" has eight voices that are quite nice. The voices are Mellow Pad, Spectrum, Back Pad, Air Choir (which is VERY reminiscent to the famous Fairlight CMI choir sample) Natural Strings, Warm Strings, OB Strings (analog Oberheim strings), and String Section. The next category contains 10 exceptional organ voices, all of which are extremely useful. The "Chrom. Percussion" category contains voices like marimba, vibraphone, and bells, all of which are wonderful. The last category of the Subsection called simply 'Other" contain synth leads, synth, and acoustic bass, electric and acoustic guitar, and clean guitar as well as synth brass. These sounds could add lots of flavor to layered voices. 
The last few blocks of the CP are dedicated to effects: Delay and Reverb. The Delay offers two choices, analog delay, and digital delay. Surprisingly I preferred the digital delay to the analog, but both are great. The depth and time of the delay can be controlled and saved with your overall settings in your user set. The reverb on the CP is quite nice as well. Its depth and time can also be changed to suit your tastes and needs. The CP also features a full EQ section to add that final tweak to your sound so you can stand out 
All in all, if you're looking for a great stage piano that delivers in both sound quality and ease of use, the new Yamaha CP could definitely be for you!