Use SEZZLE to Split Your Purchase into 4 Interest Free Payments!
Login
Log in if you have an account
Register
Having an account with us will allow you to check out faster in the future, store multiple addresses, view and track your orders in your account, and more.
Create an account
New Zildjian FX Stack
08 Jul 2019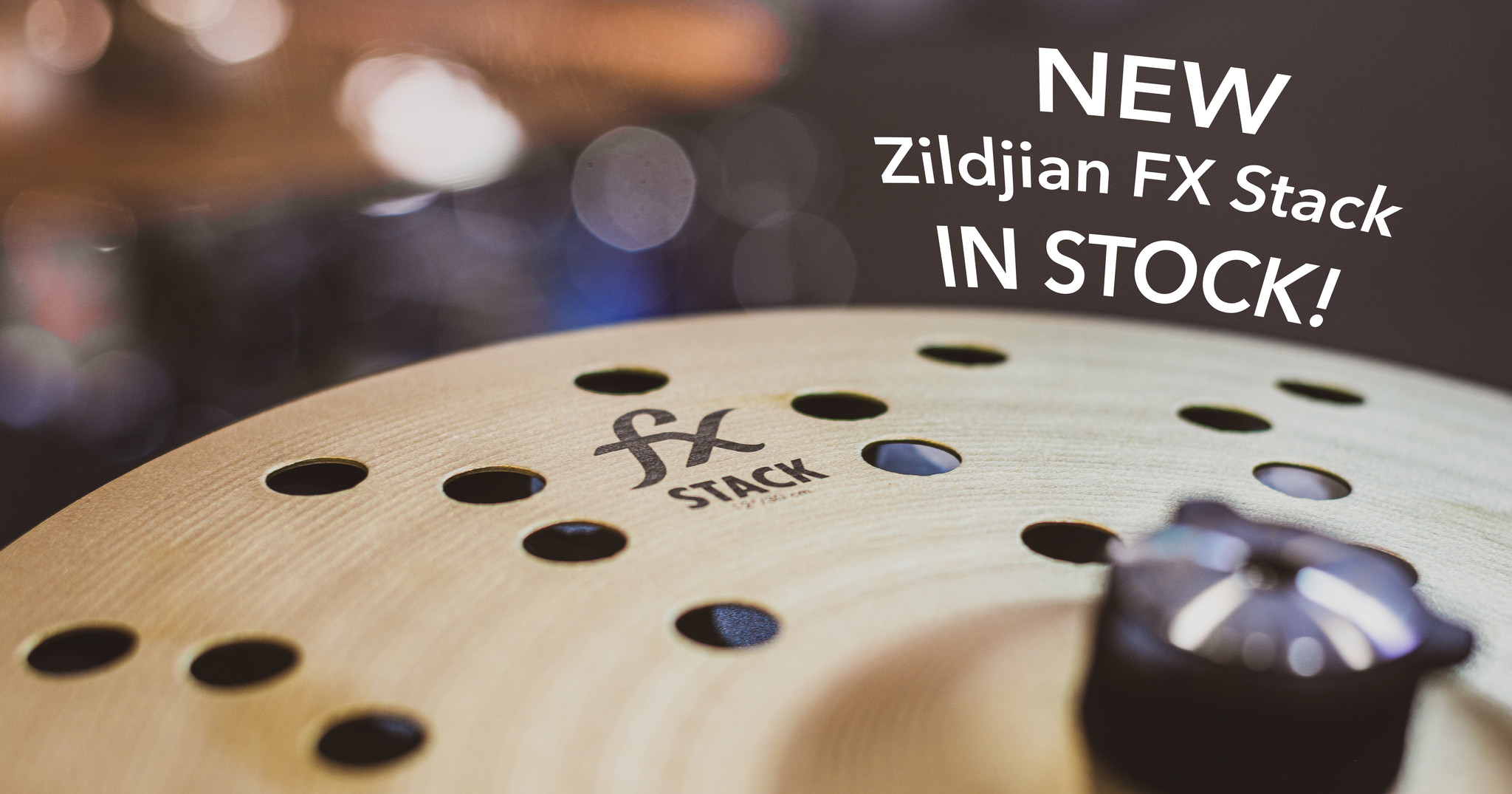 If you are a drummer then you have probably spent hours (and days) searching for that 'next new sound' for your setup. Over the years, drummers everywhere have always been on a mission for their next perfect ride, crash, or hats. But in recent years, the culture has shifted towards newer, more modern sounds including the likes of things like special effects and stacks. We've all seen some of our favorite drummers playing awesome sounding stacks on Instagram, but we've also all thought "well I wish I could build that stack but I can't spend $500 on an fx cymbal setup". So what have most people done? They've waited until they crack a cymbal or maybe find something at a local pawn shop to build a stack. I will say, this has created some great sounding setups for a lot of drummers, but its never been consistent enough and a lot of times runs the risk of just sounding bad. But do not worry anymore...this problem has been acknowledged and fixed! And guess who fixed it?? Of course...Zildjian!
Earlier this year Zildjian announced the release of the new 'fx stack" models in a variety of sizes! These new models allow drummers to have a great sounding and easy to setup stack at a very affordable price. Zildjian also partnered up with Cymbolt to create an exclusive mount that allows you to switch the stack to a hi-hat setup for a different sound and approach if you'd like. Zildjian built these models with the buffed bronze cymbals similar to the low volume models so they deliver a high pitched, bright sound with a a quick decay. Using this material also played a major role in getting the price where it needed to be. These awesome stacks start just under $100 with the most expensive model being $169. They are available in 8", 10", 12", 14" and 16" versions so they are able to fit a wide variety of drumming styles. 
In my opinion I've always thought that the stacks were somewhat stuck in the gospel and metal drumming communities but I'm excited to see drummers pushing the envelope and bringing them into different styles of music. It seems to really be pushing drummers and their creativity and now more and more drummers will be able to grow because of cool innovations from the great innovators at Zildjian! 
With this all being said, I still have fun helping people to try and build a custom stack using cast cymbals from the other Zildjian series. Recently I got to help a friend and customer put together a stack using a 16" K Custom Special Dry Crash and a 17" K Custom China! Obviously a stack with this quality of cymbal is going to be a more expensive setup but he was able to get the exact sound he was looking for! Whether you want to experiment with a stack for $99 or you'd like to put together to ultimate drum stack, I highly recommend you give it a shot and see where it takes your drumming! I've got a feeling it will open up your creativity and take your playing to places its never been!
Come see us soon and lets find the perfect cymbals!
Thanks so much!
-Justin Sims